WEBEXPO
HANDLE LARGE AMOUNTS OF CONFERENCE VISITORS EASILY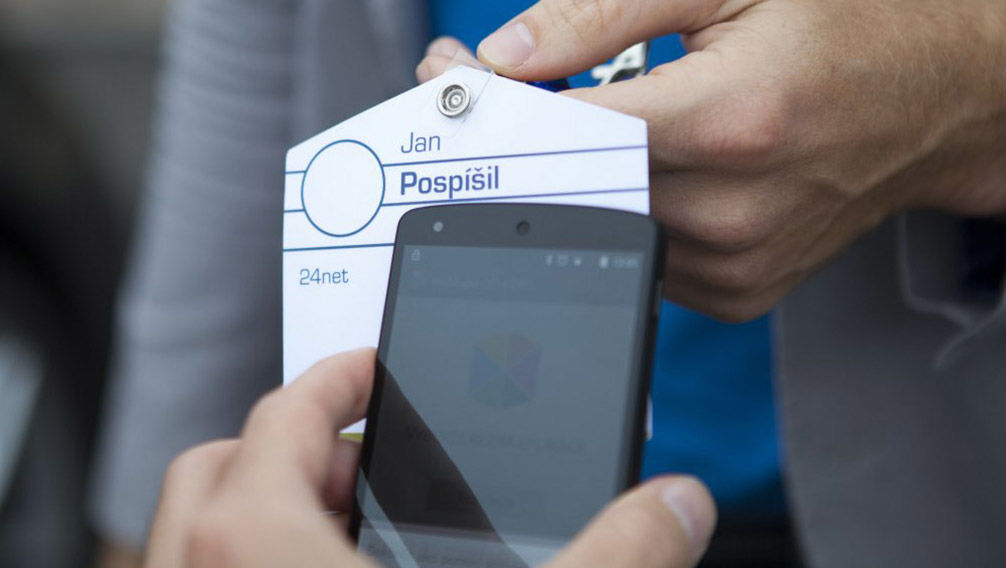 Background
WebExpo is an annual IT conference for professionals specialized in web technologies. It is the biggest event of its kind in Central Europe that is regularly attended by expert speakers with worldwide recognition. The organizers of web expo in collaboration with our partner company 24net s.r.o. envisioned a creative way of utilizing mobile apps and NFC technology to manage the attendance at the event.
The organizers of WebExpo needed an app that registered attendees at the start of a conference and validated badges for entry.
Solution
The application read NFC chips embedded into badges carried by attendees to register and validate for entry, as well as to validate the permission of each person to attend individual presentation sessions based on the ticket types the users have purchased.
The application communicated with the back-end system over REST API. The system captured the information about attendees that would serve to organizers as the primary data source for statistics and internal tracking.
Our solution enabled WebExpo organizers with efficient event execution and valuable data.