TAG4PET
NEVER LOSE YOUR PET AGAIN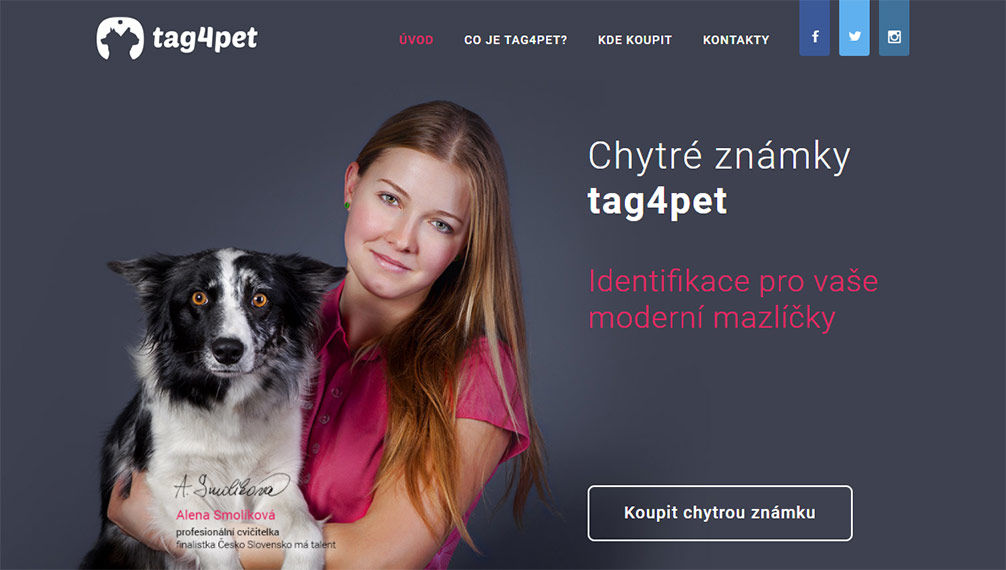 Background
Tapnology s.r.o. created a useful NFC solution to help identify lost dogs, cats and other pets. The product consists of a simple NFC chip in a very rugged shell, which can be attached to a pet's collar and scanned by an NFC-enabled smartphone or other device to display all necessary contact information of the owner. Moreover, thanks to the back-end service, the pet owner receives a push notification with the time and location of the chip whenever it is scanned.
The client needed a one-page website to promote the features of the product, explain how it works, and provide integrated online purchase options through PayPal.
Solution
Prague Labs created a website with an emphasis on showcasing the new product, explaining the details and concept, and highlighting its advantages for potential customers. To further promote the product we also integrated an Instagram stream with pictures of pets wearing their tag4pet chips.
With simplicity in mind, we developed a lightweight JavaScript e-commerce solution that allows online visitors to purchase the product directly, without ever leaving the page.