NFCIFY.ME
GET THE MOST SOPHISTICATED BUSINESS CARD EVER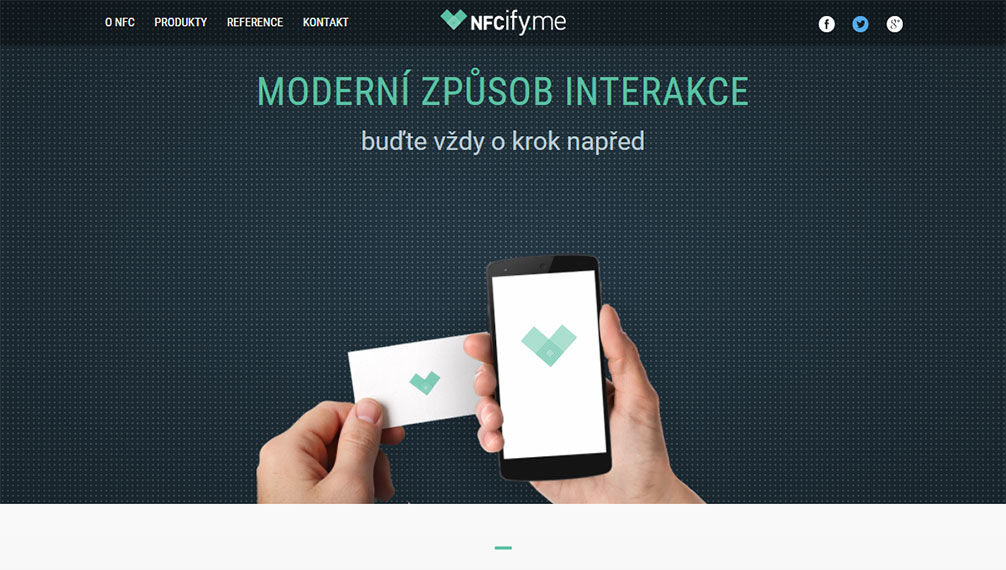 Background
24net s.r.o. offered a portfolio of NFC print products, focusing on business cards containing an NFC chip which enables the recipient of the card to quickly add all contact information stored in the chip into the contacts of a smartphone or other NFC-enabled device.
The client needed a one-page website to promote the features of the NFC business card, leaflets, and other NFC products, explain how the products work and provide customer order and contact forms.
Solution
Prague Labs created a website with an emphasis on showcasing all innovative NFC products, explaining the details of the concept and highlighting its advantages for potential customers. We also emphasized current prominent customers on the website to promote the product, and incorporated custom made graphic and pictures.