MOBILENET.CZ
LATEST TECHNOLOGY NEWS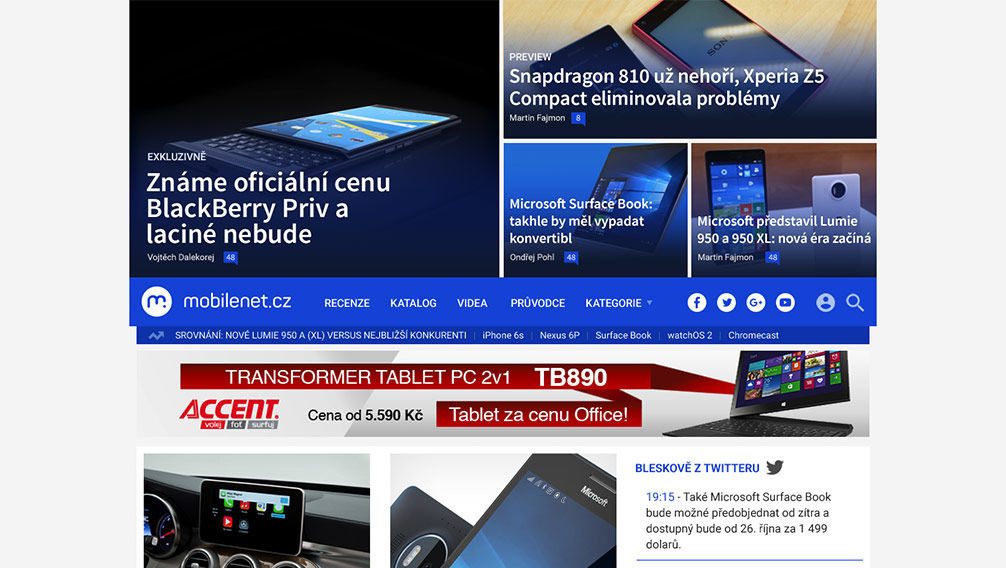 Background
mobilenet.cz is a prominent online media outlet in the Czech Republic specializing in mobile technology since 2004. mobilenet.cz publishes daily videos, reviews, and article coverage of the latest news and trends in mobile industry. The outlet aimed to improve its overall image and offer its readers a more streamlined experience.
mobilenet.cz needed new brand design, logo, and website to follow the latest trends.

Website & Design
We crafted the innovative and timeless solution for mobilenet.cz without sacrificing familiar concept of the original website that hundreds of thousands regular readers were well accustomed to.
We strongly focused on modern look and feel, SEO performance and responsive design to guarantee pleasant experience to readers on mobile devices as well as computer screens. In addition, we took into account the need for online advertisement that is the primary revenue stream for mobilenet.cz - we optimized the webdesign to maximize the advertisement potential without interfering with the website content.
Publishing system
We developed a sophisticated system that manages and automates outlet publishing and operation processes. The key features of the system are fully streamlined article publishing, detailed catalog of mobile devices, lottery game system, advertisement management, user control, integrated accounting and editor compensation system.