GOMENTOR
BOOK TIME WITH THE BEST THERAPISTS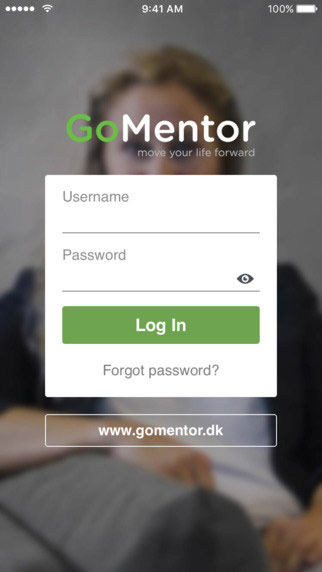 Background
GoMentor is an online portal serving as specialized therapy and coaching platform in Denmark, Norway and United Kingdom. GoMentor offers variety of services to psychologists and their clients.
GoMentor had strong need for IT development and maintenance. Prague Labs took a role of strategic technology partner, fulfilling the full spectrum of needs in software and design.



Business framework

GoMentor needed a sophisticated back-end system that defines the entities, operations, and business logic for all parties using GoMentor's services. The key feature of the system we developed for GoMentor is its session scheduling capabilities, booking management, and dynamic email or sms reminders. In addition the system facilitates online payments, automated invoicing, integration with third-party accounting software, and Google Analytics.




Our solution lets GoMentor offer its clients a myriad of useful features while keeping the business operation efficient.
Mobile App
GoMentor needed to offer online video session functionality on mobile devices such as iPhones and iPads. We developed an app that facilitates the online video communication in real time between the therapists and their clients. In addition, the app lets mentors to create new sessions directly from their devices, and to initiate the call.
Our solution lets professionals to connect with their clients with the real time video anywhere at any time.
E-commerce
In addition to primary solutions for therapy services, GoMentor needed simple e-commerce solution to sell books and ebooks online. We developed an online webshop integrated into the design and layout of the main website. The webshop products were linked to therapist profiles in the system. For the checkout process we implemented DIBS, an online payment gateway that allows customers to pay with their credit cards.
The webshop added another valuable revenue stream to the therapists and GoMentor itself.
Website and Back Office Iterfaces
We developed GoMentor's website, as well as the back office interfaces for users as well as company staff. We strongly focused on SEO performance and responsive design for mobile devices with heavy emphasis on simplicity of use. The website features sophisticated search functionality, therapist profiles, dynamic landing pages, blogs, and contact forms. The website serves multiple countries and languages simultaneously.
The website is the primary driver for GoMentor's business as online visitors find the right therapist with only 2 clicks on the homepage.