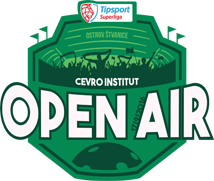 CEVRO INSTITUT OPEN AIR 2016
WEB AND MOBILE APPS FOR THE FIRST EVER OPEN AIR FLOORBALL TOURNAMENT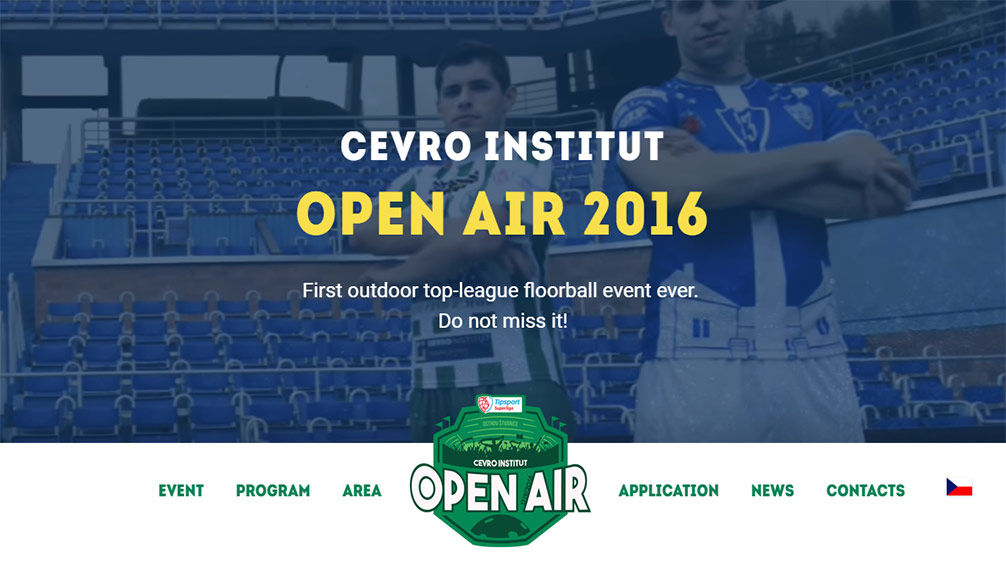 Background
The Bohemian Floorball club came up with the idea to hold an innovative open-air event. It was the first-ever outdoor ExtraLeague match, which drew an estimated 7000 visitors. In addition to this special event, there was also a food festival, music concerts, and various competitions for kids. The problem, however, was the lack of a website and mobile app which visitors could use to find useful info.
Solution
We created an ExtraLeague landing page with a clear design and with all necessary information about the event and surrounding activities. We also created a mobile app for Android and iOS for the same purpose. Everything was presented in a clear and intuitive way, and users appreciated the interactive map which could be used to locate the services or activities they were interested in.
Furthermore, thanks to the approach we took, our client was able to update the mobile app content on the fly, without needing to publish through the app stores.
In the end it was nice cooperation, and both the client and Prague Labs were satisfied with the results.