BAGOBAGO
BUY A BACKPACK THAT YOU CAN SIT ON ANYWHERE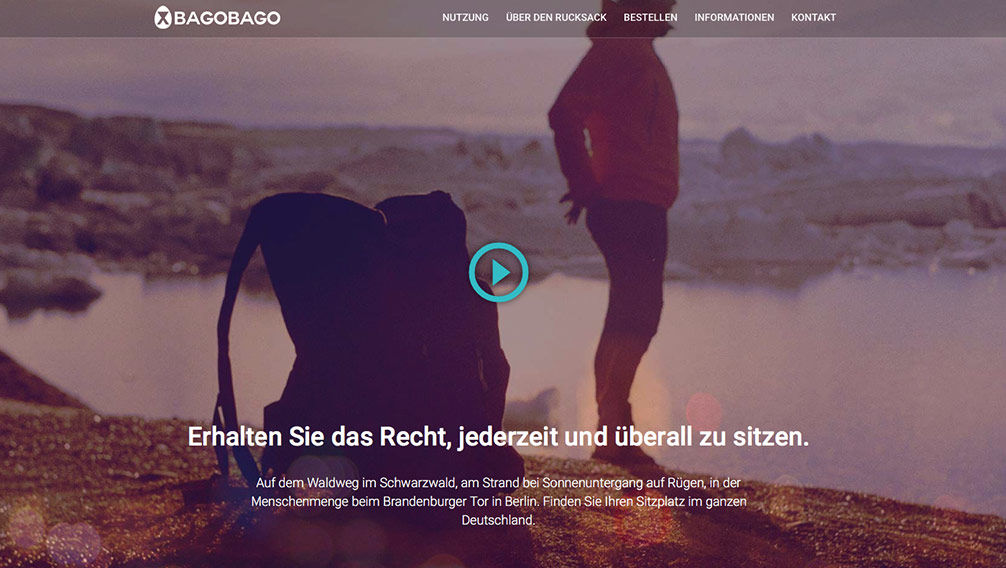 Background
BAGOBAGO is a Czech invention that combines a backpack and a stool into one portable accessory. The project was crowdfunded in the Czech Republic, the product quickly became popular in other countries. Prague Labs created a simple online presentation with online shopping functionality for a distributing company in Germany.
BAGOBAGO Germany needed a one-page website showing off the features of the revolutionary product, explaining how the product works and providing an integrated purchase option with online payment through PayPal.
Solution
We created a website with an emphasis on showcasing the new product, explaining the details of the concept, highlighting advantages for potential customers. We used photos submitted by happy customers who bought the product, giving the website a human-oriented look and feel.
With simplicity in mind, we developed a lightweight JavaScript e-commerce solution that allows online visitors to purchase the product directly without leaving the page. With our simplistic approach, we achieved a high conversion rate, as online visitors do not get discouraged by obstructive purchase processes.