AUDI Q2 - #UNTAGGABLE
FIND HIDDEN CARS IN A 2.2 GIGAPIXEL PANORAMIC PHOTO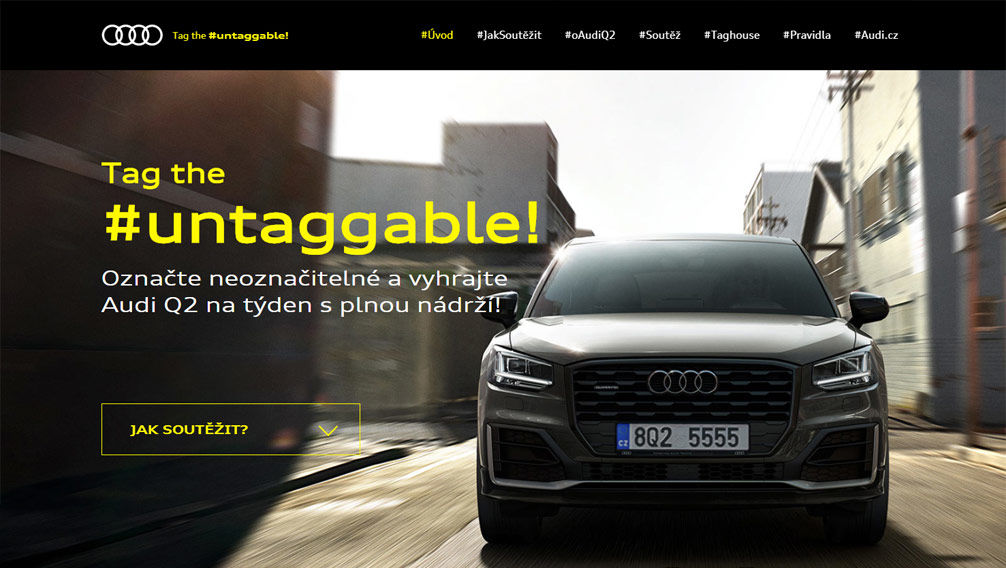 Background
Social media agency Social booster came up with a creative concept for an online competition as part of the "#untaggable" PR campaign promoting the new Audi Q2. The client needed a landing website for its extensive online and offline #untaggable campaigns, containing the creative online competition based on a photo of enormous size and dimensions.
Solution
In a very short time frame we created a fresh-looking website fully in the design of the Audi #untaggable campaign containing all information about the competition and the new Audi Q2.
The competition was based on panoramic photos of Prague and Brno. Both photos had enormous dimensions of more than 2,2 Gpx and huge data size, were fully zoomable and scrollable, and optimized for effective viewing and mobile device compatibility thanks to the use of segment loading, similar to map engines. Participants had to find all the hidden Audi Q2 cars in various parts of the enormous picture and select them as fast as possible in order to win an Audi Q2 for a week.